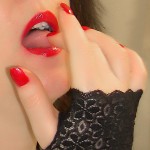 I appreciate the birthday wishes and goodies. I do so love to be pampered!  I had a splendid day, and an even better evening instructing a new submissive on ways to blow out the candles on my cake.  All in all, a very good day!
New NFL stroking assignment game has been posted here. The weeks of the season do fly by so quickly!  At least they do for me.  I don't know that the same can be said for you denied, teased, and tormented edgers, but as we all know, my fun is the important fun!
Update – You can also play my NFL Stroking Assignment game by purchasing directly through the site.  The link is here.